CM Shri Chouhan plants sapling of Gular

 


भोपाल : सोमवार, मार्च 15, 2021, 15:54 IST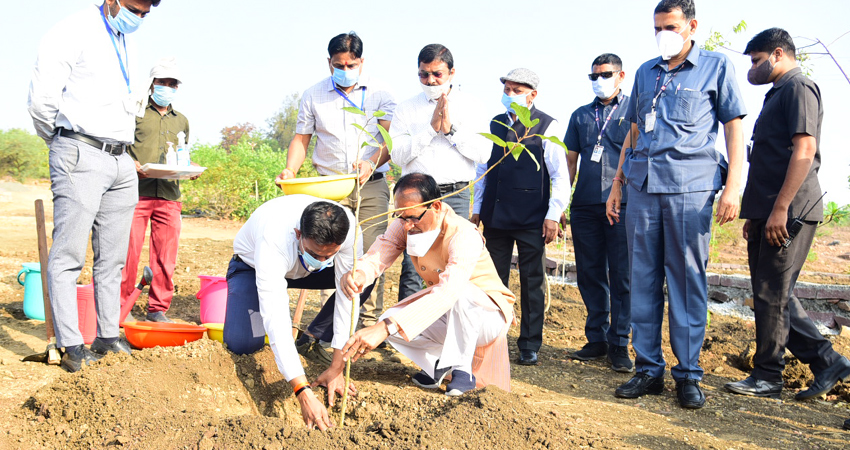 Chief Minister Shri Shivraj Singh Chouhan planted a Gular (sycamore) sapling in Smart Garden today. On this occasion, the Chief Minister said that we all have to plant one sapling every day. The Chief Minister planted a plant of Parijat yesterday.
Properties of Gular
Gular has great medicinal properties. According to medical experts, many diseases including phlegm, bile and diarrhoea are cured by this. Gular is also useful in relieving blood disorders.
Gular is cool, promotes growth of foetus, ulcerative, bitter, astringent, heavy, sweet, cures diseases of bones and brightens the complexion. It is also anti-diarrhoeal, cures phlegm cough and bile.
Bark of Gular – very cool, lactating, astringent, useful during pregnancy and disinfectant.
Young fruits – astringent, beneficial, and cure disorders of Trisha, bile and blood-impurities.
Moderate tender fruits – tasteless, cool, astringent, cooling, cardiac tonic and useful in urinary diseases, bile disorders.
Young fruits – astringent, appetizing, acidic, promote physical strength, cure impurities of blood and diseases.
Ripe fruit – astringent, sweet, destroys worms, root, appetizing, extremely cool, increase cough and cares blood disorder, disorders of bile, burns, appetizing, Prameh Shok and useful in curing giddiness. There are two types of Gular – river udumbar and kathumar. Leaves of kathumar are larger than Gular leaves.


Ashok Manwani